The Recycler is an Industrial Craft 2 machine that allows the player to break down any items and produce Scrap, which can be used to increase the efficiency of the Mass Fabricator to produce UU-Matter, or can be crafted into Scrap boxes. There is a 12.5% chance that the recycler will produce Scrap per item it recycles. 
It stores 64 EU, but this can be increased with Energy Storage Upgrade(s).
The Recycler is a low voltage (LV) machine and only accepts 32 EU/t before exploding. You can increase the amount of power it can take with Transformer Upgrades, and also an Overclocker Upgrade can be used to increase speed.
Note that ANY item can be used(but some item(ex: Glass Panes, Snowballs, Stick, Scaffold)not produce scrap), and the use of micro-blocks can increase the amount of Scrap per block.
Pipes or Pneumatic Tubes can be used to pump out scrap from the left, right, or back of the recycler. Items to be recycled may only be pumped into the top.
The Recycler completes an operation every 2.25 seconds. With two Overclocker Upgrades, it takes just under half as long to complete an operation. This means that a single Igneous Extruder will slightly outpace a Recycler in generating materials to be recycled. This can be useful, since the Igneous Extruder (as with most Thermal Expansion machines) can output items directly to an adjacent block that accepts it without the need for a Redstone Engine or a Transposer/Filter. Simply put an Igneous Extruder on top of a Recycler and fill it with lava and water, and it will produce enough cobblestone to keep that Recycler constantly working without the need for any additional blocks (except power for the Recycler, of course).
Raw Materials Needed

3

Copper
3

Dirt
1

Glowstone Dust
2

Redstone Dust
11

Refined Iron
6

Rubber
6

Stone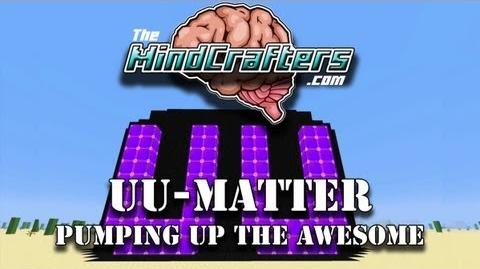 Ad blocker interference detected!
Wikia is a free-to-use site that makes money from advertising. We have a modified experience for viewers using ad blockers

Wikia is not accessible if you've made further modifications. Remove the custom ad blocker rule(s) and the page will load as expected.